got mulch?
The Stephen F. Austin Bulldog Band makes mulching your beds easy this spring!  No multiple trips to a crowded store and packing dirty bags into your trunk.  Order at least 4 bags, and we will deliver to your driveway, free of charge, to any address in our service area. High-quality mulch by Living Earth is just $5 per bag (2 cu. ft.) and comes in 4 beautiful varieties.  Mulch enhances the colors of your beds, improves water retention, provides organic nutrients, and suppresses weeds.  This is the simplest and most rewarding gardening ever!
Orders must be placed by Friday,  February 16th for this low price.
This year's mulch delivery date will be on Saturday, February 24th.  SFA Band students and parents will be hard at work all day on the 24th delivering thousands of bags of mulch to help beautify our community!
How much mulch do you need?  Try our simple calculator.
For example, if you have a bed that is 3 feet deep by 40 feet long (120 square feet), you will need approximately 15 bags for a 3″ blanket.  You will need about 3 bags to place a 6 foot-diameter bed (18 square feet) around a small tree.
On delivery day, if you are home, we will place the bags wherever you would like.  Otherwise, we will stack the bags along your driveway.
Contact us by e-mail to discuss any special needs, such as large quantities, or for deliveries in areas that are not included on the map. No order is too large for us!
Place your order now via PayPal using our secure on-line order form, and your mulch will be delivered to the shipping address that you specify.  Orders may be cancelled for a full refund by sending an e-mail before February 16th.  Please allow up to 3 weeks for refunds to be processed.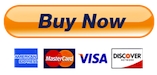 It doesn't get MULCH better than this!
Thank you, for supporting the Stephen F. Austin Bulldog Band!